Trends
With advances in technology and design there is such a wide variety of tile designs, materials, textures and finishes. We are seeing an increase in luxury porcelain tiles, design variations and large format tiles.
Luxury floor tiles are becoming increasingly popular as individuals are spoilt for choice with the latest inkjet porcelain designs that are now available.
Vintage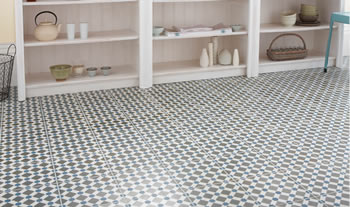 Ink-jet interpretations of Victorian encaustic tiles have been gaining popularity over the past year and the 'vintage' and 'pattern' trend still drives this development.
Doherty Tiles has captured this trend, with Peronda's FS Collection, which was created in conjunction with Francisco Segarra, a Spanish designer of Vintage furniture, where they have re-created original aged encaustic tiles with ink-jet on a ceramic body which can be used to create dramatic feature walls or floors.
---
Pattern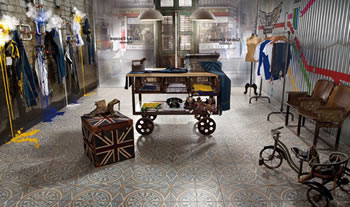 Pattern is one of the major trends in fashion and textiles and now with the advancements in ink-jet technology the tiling industry can now turn pattern to harder wearing ceramic and porcelain.
The Candela Collection by Peronda illustrates this trend perfectly.
Born from a collaboration with Spanish fashion designer Juan Vidal, the design takes inspiration from the print design of Juan's new collection launched at the Mercedez Benz Fashion Week in Madrid this year.
---
Large Format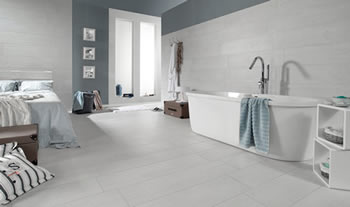 Large format floor tiles are also heavily influencing tile trends in 2013.
Tiles are becoming larger and larger. One of the advantages of large format floor tiles is that they can make spaces appear larger, especially when using paler colours which reflect the light.
The reduced grout lines also make floors appear streamlined and sleeker.
---
Wood Effect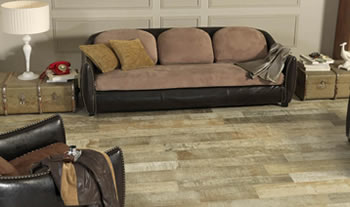 There are excellent wood effect tiles on the market now, made with technology ensuring excellent replication of wood effects.
Porcelain wood effect tiles are much more durable than natural wood and are very resistant to wear and tear, staining and colour resistance to UV light so they are suitable for a wide variety of areas.
Porcelain tiles are also much better heat conductors for use with underfloor heating systems than natural wooden floors.
---
Wall Hung Bathroom Ware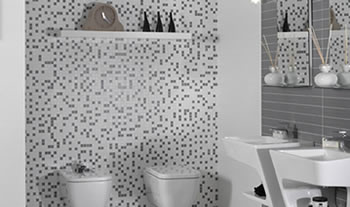 Wall Hung Bathroom Ware make bathrooms feel modern, contemporary, luxurious and special. Wall hung toilets are self contained which makes them easy to clean and an excellent use of functional space.
The minimalist clean lines of contemporary design has always been popular, now you too can have an ultra modern stylistic bathroom by incorporating wall hung bathroom fixtures into your bathroom décor.
---